Introduction
Up to now there is a loot of IDE (Compiler and Debugger) for the Cortex Mx, in this page there is a little list of the principal IDE that are used for develop on STM32.
Free toolchains for Windows or Linux exist and a short list is here.
In addition to the development environment is also necessary

JTAG emulator

that is normally provided by the vendors listed above.
There are, of course, other vendors that offer compatible JTAG emulators with leading development environments.
An alternative may be the ST-LINK-v2 that allows you to interface the STM32 by standard JTAG but also by SWD (two wires).
ST-LINK-v2 support STM8 and

STM32

.
IMPORTANT:
---
-


Free IDE for STM32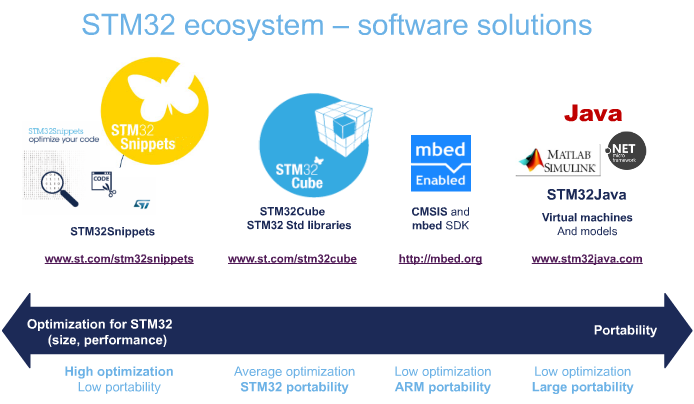 ---
-
Eva Boards
---
-
System Workbench for STM32
---
-


emIDE
---
-


CrossWorks
---
-


EPS

---
-


MikroElektronika
---


IAR
---


KEIL
---
ATOLLIC
---


HITEX
---


RAISONANCE