We suppose that your BRANCA board is connected to an AP that has Internet access.
What we do now is get a file that is on: www.emcu.it/Acronimi.
The name of file is

txt.txt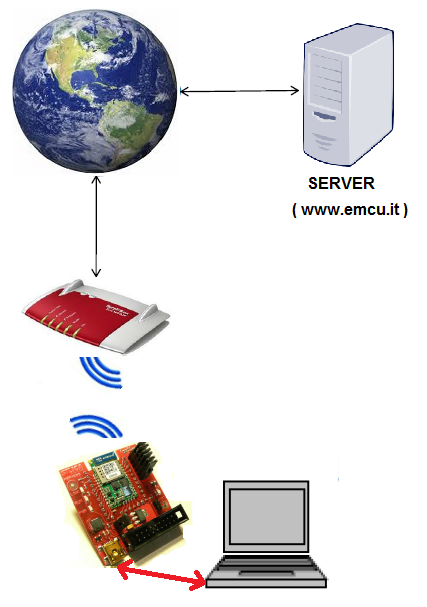 In TeraTerm type this command:
AT+S.HTTPGET=www.emcu.it,/Acronimi/txt.txt
You must see an answer similar to the below.
In the red box there is the contents of the file

txt.txt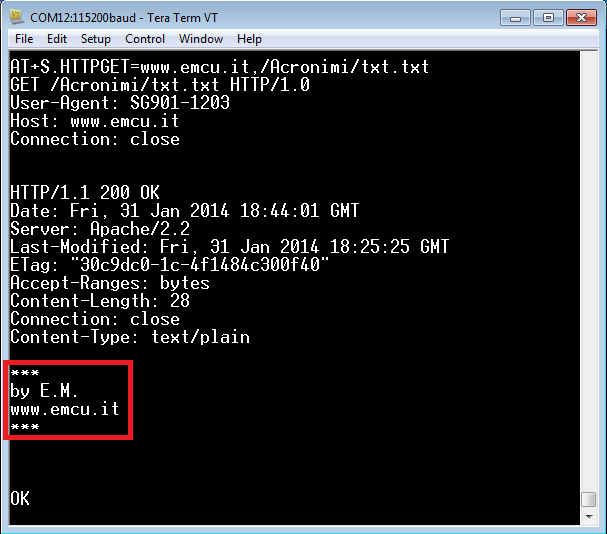 For more information concerning the command:
AT+S.HTTPGET
see the user manual of the
SPWF01Sxxx
.